FOR PROFESSIONALS AND CONSUMERS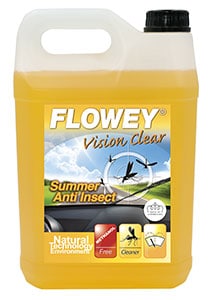 Summer Anti Insect is a ready-to-use summer windshield washer fluid specially designed to remove insects on windshields.
•Grease-dissolving formula for a streak free cleaning of vehicle windshields.
•Its mildly alkaline pH makes it possible to dissolve insects glued on the windshield.
•Without methanol.
•Easily biodegradable.
•Respects health and environment.