HFT9 CARPET & TEXTIL CLEANER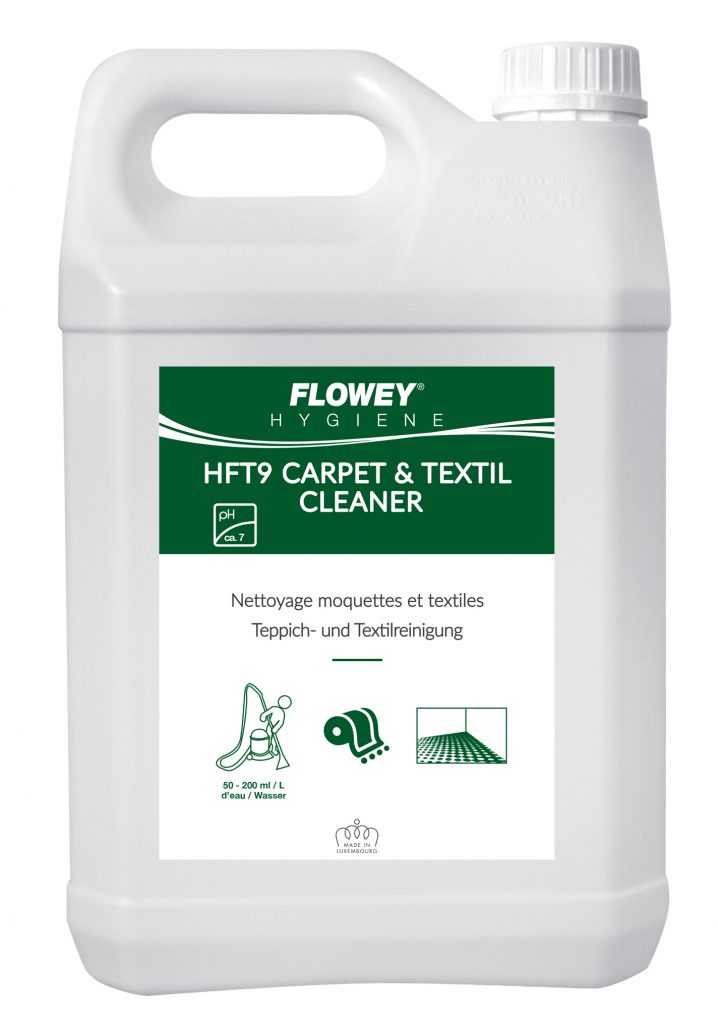 Suitable for the cleaning and maintenance of textile floor coverings and rugs using an injection-extraction cleaning machine or a single-brush machine with special carpet pad. Penetrates into the fibres and perfectly removes dirt, stains and dust. Cleans thoroughly, the dirt rises to the surface, the fibres are preserved and the colour is revived.
Suited for natural and synthetic fibres. Easily biodegradable.
Local authorities, cleaning companies, hotels ...
Interested in this product? Contact us for a free quotation