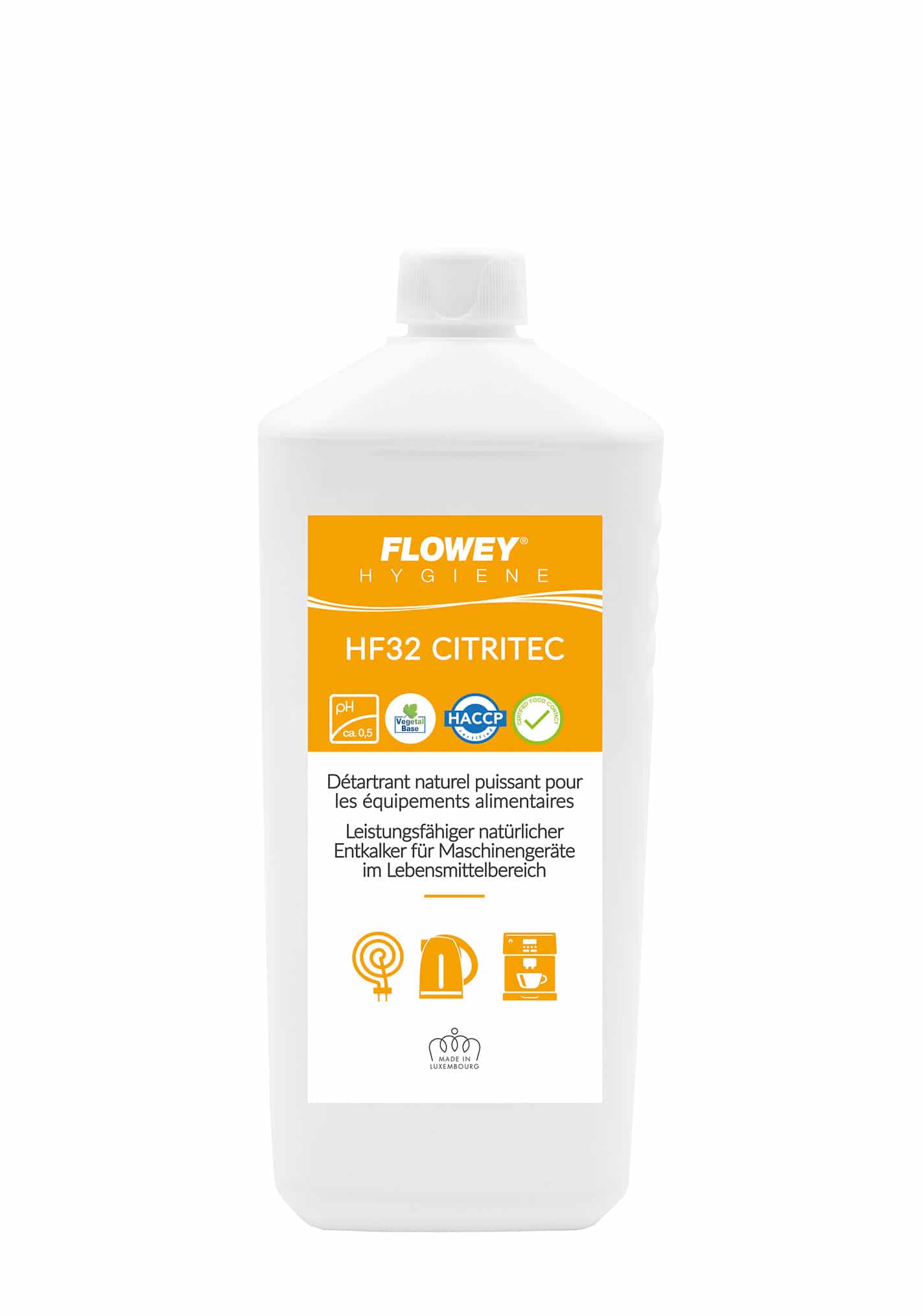 HF32 CITRITEC is a natural, totally biodegradable and food contact approved descaler.
It effectively eliminates limescale deposits and scale from washing machines, dishwashers, coffee makers, espresso machines, kettles and bain-marie.
It restores the appliance's original performance, extends its life and preserves the flavours: coffee, tea, etc.
It can also be used for descaling in CIP, water circuits and kitchen equipment…
Collectivities, restaurants, industries for descaling washing machines, dishwashers, espresso machines espresso machines, coffee makers, kettles, water baths, water water circuits, kitchen equipment...
Interested by this product? Contact us for a free quotation