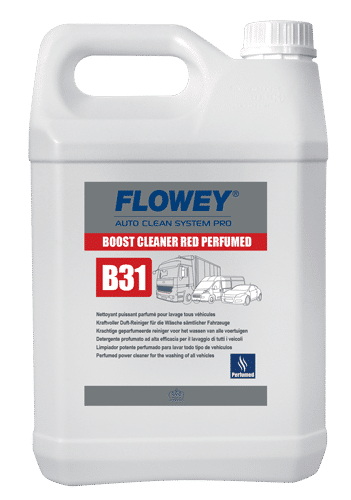 BOOST CLEANER RED PERFUMED
Powerful, perfumed and concentrated prewash cleaner designed for all types of vehicles: cars, trucks, vans, buses. Suitable for the prewash with low or high pressure. Ideally designed for use with our  FLOWEY® System A/K (ref 60211/60212).

,

,

Vehicle maintenance. Carwash, car and body workshops, vehicle fleets.
Interested by this product? Contact us for a free quotation